\n\n","datePosted":"2023-04-21T13:56:48.734Z","employmentType":[],"hiringOrganization":{"@type":"Organization","name":"Webconnex","sameAs":"https://webconnex.com","logo":"https://cdn.filepicker.io/api/file/7LW3vrtRX6t0qWti79kv"}}
Customer Solutions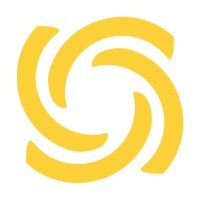 Webconnex
Customer Service
Posted on Friday, April 21, 2023
CAREERS
Customer Success Manager

Customer Success Managers are critical for customer retention and happiness. We are the real, live humans on the other side of the screen. Experts in the product and exceptional in sensitive and skillful communication. Our approach is to serve the customer by providing the knowledge and assistance they need to achieve their individual goals.

Apply now
Hi, we're Webconnex!
We are an ambitious team of passion driven people. We love to make software but our true priority is our intentional company culture. Headquartered in Sacramento, California, with employees all over the country, we believe a team performs best when individuals are empowered, honored, and trusted.

Our team is comprised of smart, passionate, and humble people who love what they do. The results speak for themselves. We currently have over 60,000 customers who have processed over $3 billion dollars for their events and fundraising. If you want to join a talented team doing big things, you've found the right place. We hope you apply!

Location
This role is based in Sacramento, California at our headquarters in Old Sacramento.

But we can assure you, Sacramento won't be the only place you'll work.

We host frequent trips during the year to bring our whole team together for extended periods of face-to-face time to build deeper relationships. Some examples of trips include our domestic excursions to San Diego, Newport Beach, and Lake Tahoe. Along with international trips to Costa Rica and Belize.

Salary & Benefits
$40,000 - $70,000 annually. Opportunity for growth and bonuses.


401k with company match and equity pool opportunities


Blue Shield health care package, vision plan, and health savings account (HSA)


Dependent Care Flexible Spending Account (DCFSA)
Benevolence Fund for larger medical expenses

$1,200 annual mental health benefit


Connection Credits for team experiences


Participation in 3 company trips (including tropical summer experience with company & families)


10 vacation days (15 vacation days after 2 years), 5 sick days, 1 floating holiday, and 2 personal days
What you'll be doing
Create extraordinary customer experiences by providing assistance and resources to the customers via chat, email, phone, and screenshare


Develop and maintain an in-depth understanding of our product, pricing, and services


Assist in customer-focused projects that enhance the quality of the customer experience (some examples include developing resources, onsite support, enterprise support, etc.)


Participate in regularly scheduled trainings to improve customer and team knowledge


Receive and give regular feedback from Team Members and Team Leads to refine skills

Qualifications
required
Team player, open to receiving and giving constructive feedback


Advanced written and verbal communication skills


Software proficiency


Ability to multitask and work well under pressure


Critical thinking (problem solving) skills


Self-motivated work ethic – able to manage time, schedule and responsibilities

Preferred
3+ years experience in customer service


Experience with Webconnex products


Experience with Slack, Zoom, Excel, and Google Suite products