Test Engineering Manager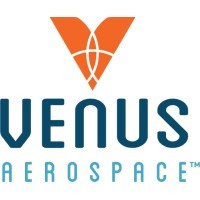 Venus Aerospace
Software Engineering, Quality Assurance
Houston, TX, USA
Posted on Saturday, November 18, 2023
Who We Are:
We are a hypersonic transportation startup focused on doing what people once thought was impossible. We are a tech haven with vision, and we seek strong performers who want more than just a job. Our virtuoso engineers will change the future of flight because you will help them navigate the road to that opportunity.
What You'll Get to Do:
Come be a leader of the Venus Test Department! We handle a wide variety of tests for Venus, covering such things as: engine hot fires, vehicle structural testing, vibration testing, component testing, and more! Your role will be to not only lead our test engineering team organizationally and technically, but also be a contributing member of the team. Venus Test Engineering covers the whole lifecycle of the test facilities. From working with stakeholders on defining requirements, turning those into designs, supporting fabrication and build, commissioning and operation, and upgrades as needed.
What You'll Get to Do:
Split your time between individual and leadership-oriented tasks (Not just another manager role)
Manage your team by allocating tasks, review analyses and drawings, implement and uphold design standards, clarify requirements with stakeholders, and mentor team members
Design, implement, maintain, and upgrade test equipment/facilities and processes to support testing across the company
Generate fluid schematics for test stands and revise as needed
Create drawings to turn your design into realityInteract with vendors to select and purchase components
Contribute to configuration management, quality, and process control
Participate in data analysis to ensure the systems are performing as expected and customers are getting the necessary data
What You Have:
Bachelor's degree in engineering
8+ years of direct industry experience
Experience managing engineering teams
Experience with designing and commissioning new test facilities
Experience developing and executing test procedures
Strong leadership skills and ability to coach, grow, and influence others
Proven track record of successfully delivering engineering projects from concept to operational
Direct experience with design and analysis for structures, high pressure gas systems, rocket propellant systems
Direct experience with CAD software, GD&T, and designing for manufacturing (DFM)
Experience with implementing software for data acquisition and control systems
Strong analytical and problem-solving skills with great attention to detail
What Will Set You Apart:
Experience with designing test stands/facilities for hazardous testing
Demonstrated experience within rocket propulsion industry
Strong ability to self prioritize, work effectively, and lead a team with multiple deadlines
Effective at communicating technical topics to both technical and non-technical audiences
Willingness to challenge how things are typically done in search of better, more efficient methods
Benefits:
Venus Aerospace employee benefits include a 401(k) plan, stock options, and medical benefits, including dental and vision. We have a flex-Friday flexible schedule, unlimited PTO, and receive professional development opportunities.
Location:
This role is based on-site at Ellington Field in Houston, Texas.
About Venus Aerospace
By enabling one hour global travel, Venus Aerospace is transforming the world and our access to it. We're building a spaceplane that with a low carbon footprint that will enable one-hour global travel. We are a diverse, veteran team with extreme experience in successful new space, commercial, R&D, and government/military programs.
We are looking for incredible, motivated, enthusiastic people that want to build a world-changing culture and organization. You will be helping Venus grow and develop, so flexibility and a sense of adventure is quintessential. We are looking for all-around AWESOME people to help us grow.
We've done the professional grind, and we've got a better approach. We take "Home for Dinner" seriously – we want you to work for us and be "home for dinner". Family is important and we don't want you to miss out on what matters most. If that appeals to you, we'd love to connect!
ITAR Requirements
This position involves access to technology that is subject to U.S. export controls. Any job offer made will be contingent upon the applicant's capacity to serve in compliance with U.S. export controls. To conform to U.S. Government space technology export regulations, including the International Traffic in Arms Regulations (ITAR) you must be able to meet ITAR requirements (U.S. citizen, lawful permanent resident of the U.S., protected individual as defined by 8 U.S.C. 1324b(a)(3), or eligible to obtain the required authorizations from the U.S. Department of State). You can learn more about ITAR
here
.
Venus Aerospace Corp. is an Equal Opportunity Employer; employment with Venus Aerospace is governed on the basis of merit, competence, and qualifications and will not be influenced in any manner by race, color, religion, gender, national origin/ethnicity, veteran status, disability status, age, sexual orientation, marital status, mental or physical disability or any other legally protected status.