Executive Assistant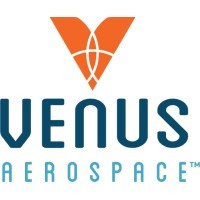 Venus Aerospace
Administration
Houston, TX, USA
Posted on Saturday, November 18, 2023
We are a hypersonic transportation startup focused on doing what people once thought was impossible. We are a great combination of tech and teams whose work is more than just a job. You'll help our ambitious, high-functioning leaders develop and achieve a mission that will change the world.
What You'll Get to Do:
In this critical support position, take as much authority as you can handle. Get to know our teams, understand their leaders, and help our C-level executives guide them, support them, and lead them to success. Your top priority is to work directly with the CEO to support all aspects of her daily work routine.
Get real and stay real.
Venus Aerospace is a special place – seriously – but let's not pretend about this: We've got expense reports to file, travel reservations to make, meetings to coordinate, spreadsheets to create, deliverables to track, presentations to proofread, and follow-up emails to send, just like any other serious company. The thing is, when you do all that here, working alongside our extremely experienced leaders, your role has more meaning than being "just" an executive admin in a corporation. You'll be part of a historic race to create one-hour global space flight for everyone. That's. What. You'll. Do.
Bring your brand of "frictionless-ness."
Trust us on this: No one appreciates a frictionless environment more than space experts. And you already know how to minimize resistance – by managing your leader, making things happen, and encouraging others to meet tight deadlines. In fact, in your current role, no one quite knows how you stay so incredibly organized and deal with so many personalities. Of course, your diplomacy skills, calm demeanor, and ability to manage confidentiality are top-notch, too.
What You Have:
8+ years of senior-level administrative support experience
Bachelor's degree or higher; intellect and experience on which an executive can rely on for support
Experience supporting C-level executives at a small, growing, fast-paced startup
Expertise to coordinate meetings, prioritize tasks, manage schedules, make appointments, handle expense reports, arrange complex travel and, when it comes to administrative matters, provide a seamless experience for the CEO and executives.
Ability to coordinate logistics for external meetings, including crafting agendas and arranging audio-visual setup.
Proactive approach - anticipating and planning for future needs or obstacles and suggesting approaches and solutions for the CEO, executives, or team.
Maintaining and safeguarding the confidentiality of sensitive information with the utmost discretion.
Ability to be warmly, professionally and diplomatically, liaise between external partners and internal teams.
Work effectively with all employees and be approachable by all.
Excellent communication skills (written and spoken), including flawless grammar and spelling.
Advanced Microsoft Office skills (Word, Excel, Outlook, PowerPoint, etc.), as well as proficiency with Google Workspace, project management tools, and other common workplace tools such as Calendly, Zoom, and Teams.
Highly organized, reliable, solution-oriented, empathetic, and exercise good judgment.
Adaptable when circumstances change with the ability to work with ambiguity.
Ability to be effective and efficient in a fast-paced environment
Strong attention to detail and a focus on efficiency without sacrificing quality.
Maintain paper and electronic filing systems.
Excellent project management, research and follow up skills.
Other additional and/or alternative duties as assigned from time to time, including supporting other departments or Executives as needed
What Sets You Apart:
Experience in an aerospace manufacturing environment
Experience with Carta
Experience with CRM creation and management
Investor relations and fundraising experience
Benefits:
Venus Aerospace employee benefits include a 401(k) plan, stock options, and medical benefits, including dental and vision. We have a flex-Friday flexible schedule, unlimited PTO, and receive professional development opportunities.
Location:
This role is based on-site at Ellington Field in Houston, Texas.
Venus Aerospace is changing the world.
We're building a spaceplane that will enable one-hour global travel. We are a veteran team with extreme experience in successful new space, commercial, R&D, and government/military programs. We want to fly travelers to the other side of the world and have them "Home for Dinner." When you work with us, we want you to be home for dinner, too, because FAMILY and BALANCE matter. We've done the professional grind, and we've got a better approach. If that appeals to you, we'd love to connect!
About Venus Aerospace
By enabling one hour global travel, Venus Aerospace is transforming the world and our access to it. We're building a spaceplane that with a low carbon footprint that will enable one-hour global travel. We are a diverse, veteran team with extreme experience in successful new space, commercial, R&D, and government/military programs.
We are looking for incredible, motivated, enthusiastic people that want to build a world-changing culture and organization. You will be helping Venus grow and develop, so flexibility and a sense of adventure is quintessential. We are looking for all-around AWESOME people to help us grow.
We've done the professional grind, and we've got a better approach. We take "Home for Dinner" seriously – we want you to work for us and be "home for dinner". Family is important and we don't want you to miss out on what matters most. If that appeals to you, we'd love to connect!
ITAR Requirements
This position involves access to technology that is subject to U.S. export controls. Any job offer made will be contingent upon the applicant's capacity to serve in compliance with U.S. export controls. To conform to U.S. Government space technology export regulations, including the International Traffic in Arms Regulations (ITAR) you must be able to meet ITAR requirements (U.S. citizen, lawful permanent resident of the U.S., protected individual as defined by 8 U.S.C. 1324b(a)(3), or eligible to obtain the required authorizations from the U.S. Department of State). You can learn more about ITAR
here
.
Venus Aerospace Corp. is an Equal Opportunity Employer; employment with Venus Aerospace is governed on the basis of merit, competence, and qualifications and will not be influenced in any manner by race, color, religion, gender, national origin/ethnicity, veteran status, disability status, age, sexual orientation, marital status, mental or physical disability or any other legally protected status.