Shipping and Receiving Clerk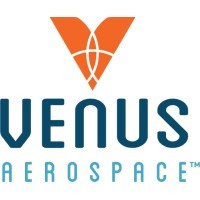 Venus Aerospace
Software Engineering
Houston, TX, USA
Posted on Saturday, November 11, 2023
What You'll Get To Do:
• Support all Venus shipping and receiving logistics operations
• Distribute materials and shipments throughout the facility to support ongoing operations
• Maintain and replenish stock levels of key components and housekeeping items
• Assist in maintaining organization and cleanliness of Venus Facilities
• Provide direct support to Venus events and functions
• Support compliance of safety and regulatory agency requirements
What You Have:
•
High School diploma or GED
•
1-2 years of general work or facilities experience
• Ability to lift and manage up to 50lb, can provide support as needed
•
Effective written and verbal communication skills
•
Flexibility and ability to work outside office hours, as needed
•
Ability to work well independently and as part of a larger team
•
Self-motivation to manage work assignments and balance multiple priorities
•
Experience that demonstrates good judgment, resourcefulness, and follow through
•
Pride and ownership/accountability of work
What Sets You Apart
•
Familiarity with Jira and Procurify
•
Experience in a shipping and receiving environment
•
Experience with forklift operations to unload trucks
•
Trade licenses or certifications
This role is based on-site at Ellington Field in Houston, Texas.
Working with Venus Aerospace, we offer 401(k), stock options, flex Friday, medical, dental, and vision benefits.
About Venus Aerospace
By enabling one hour global travel, Venus Aerospace is transforming the world and our access to it. We're building a spaceplane that with a low carbon footprint that will enable one-hour global travel. We are a diverse, veteran team with extreme experience in successful new space, commercial, R&D, and government/military programs.
We are looking for incredible, motivated, enthusiastic people that want to build a world-changing culture and organization. You will be helping Venus grow and develop, so flexibility and a sense of adventure is quintessential. We are looking for all-around AWESOME people to help us grow.
We've done the professional grind, and we've got a better approach. We take "Home for Dinner" seriously – we want you to work for us and be "home for dinner". Family is important and we don't want you to miss out on what matters most. If that appeals to you, we'd love to connect!
ITAR Requirements
This position involves access to technology that is subject to U.S. export controls. Any job offer made will be contingent upon the applicant's capacity to serve in compliance with U.S. export controls. To conform to U.S. Government space technology export regulations, including the International Traffic in Arms Regulations (ITAR) you must be able to meet ITAR requirements (U.S. citizen, lawful permanent resident of the U.S., protected individual as defined by 8 U.S.C. 1324b(a)(3), or eligible to obtain the required authorizations from the U.S. Department of State). You can learn more about ITAR
here
.
Venus Aerospace Corp. is an Equal Opportunity Employer; employment with Venus Aerospace is governed on the basis of merit, competence, and qualifications and will not be influenced in any manner by race, color, religion, gender, national origin/ethnicity, veteran status, disability status, age, sexual orientation, marital status, mental or physical disability or any other legally protected status.