Managing Director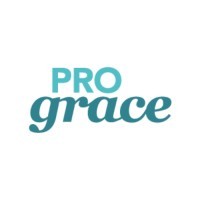 ProGrace
Job Functions:
Marketing & Communications, People & HR, Sales & Business Development, Operations
Employment Types:
Full-time
Locations:
Chicago, IL, USA
Why we need you:
The Managing Director is an Integrator who ensures the organization moves toward its strategic goals and is responsible for helping ProGrace remain profitable by promoting innovation and expansion. As Managing Director, you will be the point of contact for the organization's leadership, guiding them on actionable plans to meet the organization's strategic goals and communicating vision and progress so everyone in the organization stays aligned.
Who this role reports to:
This role reports to the Executive Director and frequently interacts with the rest of the team to maintain a comprehensive understanding of the organization and inform their decisions.
How success will be measured:
You will be measured on how clear the staff is on their objectives and understanding of the organization's strategic direction, as well as the gradual increase in revenue and participants in our programs.
Here are a few functions you can expect to perform in this role:
Work closely with the Executive Director to understand the organizational vision, then determine how to execute the vision through the day-to-day operations
Establish company goals and create both short-term and long-term objectives
Develop business plans and strategies and monitor company progress
Advise the Board of Directors on strategic issues pertaining to staff operations
Motivate, lead, and provide structure to Managers and senior executives
Manage budgets and direct company resources
Ensure that the company continues to achieve sufficient revenue through our Program offerings and fundraising efforts
Prepare and execute performance reviews
Assess, manage, and resolve problematic developments and situations
Supervise, guide, and delegate executives in their duties
Strategic results of your work:
Clarity, Communication, and team unity
Focus & accountability across the organization
Visionary ideas are harnessed, then prioritized and executed with a steady cadence
Well-managed projects with follow-through
Leadership team tiebreaker that keeps things moving
Strategic plan executed and profit and loss results achieved
Day-to-day tasks run smoothly
These are the experience requirements we're looking for to qualify for this role :
Degree in business, marketing, or related field
Extensive experience managing budgets and creating systems for financial growth through marketing and fundraising
Experience as a managing director or in a similar role
Experience in developing and implementing strategic and business plans that lead to organizational growth
Experience galvanizing a team toward goals and creating the structure needed to achieve them
Excellent communication, negotiation, and presentation skills
Strong analytical, critical thinking, and problem-solving skills
Able to excel in high-pressure situations
Excellent organizational and leadership skills
Self-starter and learner
Proven track record of discernment
Demonstrated resourcefulness in setting priorities, proposing new ways of creating efficiencies, and guiding investment in people and system
Experience in an organization with a digital product is an added advantage
If you meet these qualifications and are interested in this role, please submit your cover letter and resume to info@prograce.org with the subject Managing Director Application. Thank you for your interest!