Life Coach/Trainer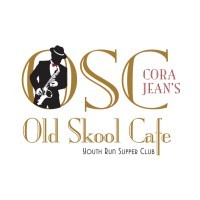 Old Skool Cafe
Posted on Friday, November 18, 2022
The Organization
For more than 15 years, Old Skool Cafe (OSC) has been providing life-changing support and opportunities for San Francisco's most vulnerable youth. OSC provides vocational training and life skills to at-risk youth (ages 16-22) in San Francisco. More than just a place for a fresh start, OSC is an anchor upon which they can build thriving futures. Through its faith-based restorative program, Old Skool Cafe has empowered over 600 youth to operate a full-service jazz supper club
Your Role
The Life Coach/Trainer is a key member of the OSC team, providing youth with weekly check-ins to support them in goal planning and tangible steps toward achieving those goals. The coach also provides along-side training and support to participants on the floor during restaurant service to help them navigate challenging circumstances in a healthy and positive way.
Hours
Afternoon/Evening hours Tuesday-Saturday
-Flexible schedule needed to accommodate youth school and work schedules, court dates, and special events and restaurant hours
- Some special events may occur on a Sunday
Your Responsibilities and Priorities
The critical deciding factor for a Life Coach/Trainer to join OSC will be the fit with the vision, mission, and values of the organization. We are seeking a professional with experience working with at-risk youth who truly loves and enjoys them. Restaurant experience is a plus.
Coaching/Mentoring:
● Develop positive rapport with youth and serve as a positive role model and influence in their lives.
● Establish an Individualized Goal Plan with youth and assist them in achieving their goals.
● Weekly individual coaching sessions with youth to help them achieve their weekly action steps and goals.
● Help make every young person feel seen, welcomed, and cared for by listening, supporting, and encouraging them.
● Provide a positive presence during restaurant hours. Help de-escalate conflicts that arise. Address interpersonal issues that come up with youth and help talk them through to a healthy resolution.
● Assess and address behaviors and barriers to success in the workplace
● Meet and work closely with partner Case Managers to assist youth in completing their goals
● Write letters of recommendation & support to the court when needed
● Find resources in the community to help meet youth needs
● Make appropriate referrals to community support.
● Administer youth intake, surveys, and assessments
● Manage youth paperwork and files
● Record and track youth info, goals & successes in weekly youth coaching forms.
● Attend staff meetings and service reviews
Training:
● Work on the floor in a restaurant position with managers (Restaurant staff) as a unified team, to model a healthy environment and support all aspects of youth growth and development
● Co-facilitate restaurant and life skills training with other adult staff
Our Culture and Values
Old Skool Cafe is a magical gathering place. In the heart of the Bayview-Hunters Point community, OSC unifies people from diverse backgrounds. Diners experience live music, exquisite cuisine, and the ambiance of a 1920's speakeasy, jazz restaurant reminiscent of the Harlem Renaissance. Services are delivered with passion and poise from our youth. Our guests come hungry and leave inspired by the youth who run and manage the restaurant.
We're looking for someone who aligns with our core values and commits to living them out in the workplace. You'll bring your broad skill set in youth development, people management, and passion to make a lifelong impact in the lives of youth.
Transformation is not a straight line. We know that change doesn't happen overnight. We strive to maintain a culture where mistakes and failures are expected as part of the journey towards growth and transformation. We believe in second chances and learning from our mistakes.

OSC is a youth-run supper club. The youth are empowered to do the work of running the restaurant as adult mentors coach from the side. Adult staff actively seek out ways to empower our youth to push past their comfort zones, helping them grow in confidence and leadership.

We call out the gold in people. We look for the good, assume positive intent, and call out the best in one another.

We make lemonade out of lemons. We look for the good that we can find (or squeeze) out of every challenging situation, with a positive mindset. We look for the opportunity to learn and grow, rather than complain about what's wrong.

Family starts with "yes" and "we." There are no silos of work at Old Skool Cafe. "We" pull together as a team to find solutions and support each other to get the job done. We start with a spirit of "yes" to move mission-critical initiatives and projects forward.

We do the right thing. We understand that we are role models for our youth and our words and behavior carry weight that impacts others. Integrity is paramount as we work with excellence and honesty.