Product lead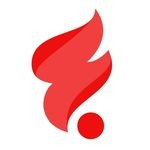 Flaire
Product · Full-time
Atlanta, GA, USA
120,000 – 150,000 USD per year
Posted on Thursday, December 15, 2022
A product lead at Flaire asks the right questions, listens intently for critical insights, and applies these learnings to help build the simplest, most effective platform with a thriving, productive community of travelers. We're looking for a powerhouse product leader who combines sharp analytical skills with creativity, cleverness, and strong leadership.
What is Flaire?
Flaire is transforming the way we see and explore the world. Trip planning today requires extensive work. The average traveler spends 15 hours per trip, pouring over 150 websites trying to decide where to stay, where to eat, and what to do. Ultimately, we rely on recommendations from strangers on the internet (which is crazy, if you pause to think about it!).
Our team realized that the best recommendations come from people we know and trust. So we're building Flaire, a travel platform that allows you to experience the world through your friends' (and their friends') best recommendations. With Flaire, you can discover and experience more places you'll love, and keep track of places you've been and want to visit.
As a team, we've spent the past two years on the ground with Gen Z, building a network of 8.5k users through our own social commerce experiments. We discovered a massive opportunity with this demographic + travel and raised over $1M in less than six weeks this fall.
We will be launching our new platform to Gen Z travelers in Q1 2023. For more context, check out our latest investor video here.
Contributions
We're building a solid team with curious, thoughtful team players who exhibit: • High competence in their domain • Enthusiasm for company vision • Hunger to learn, to solve, to grow
• Perseverance in complexity and ambiguity • Humility that "it's not just about me"
Responsibilities
Owning the product division of Flaire & reporting directing to the CEO
Evaluating core KPIs & measuring performance against them
Understanding our travelers via: Weekly and deep dive platform analysis (core engagement / retention / churn / growth / cohort tracking / etc.) Website / TikTok / Instagram data points Ongoing customer feedback sessions and surveys
Relaying customer insights + product trends to the larger Flaire team
Identifying new opportunities for growth and retention
Creating and testing hypotheses
Managing and grooming the roadmap
Writing requirements
Managing the product team (establishing product team rituals / meeting cadence /
communication with engineering and design)
What is it like to work at Flaire?
Flaire is an Atlanta-based company with a hybrid work model. We value time together, as well as undistracted solo time. Within this model, communication is super important, so we've become power users of Slack, Google docs, Jira, and other work collab tools (and door dash :)).
In working together, we do our best to abide by our collective operating norms: • Know the people you work with, including yourself • Learn something new every day • Solve, don't complain
• Share the load • Choose the right way over the planned way • Be the last one standing • Enjoy the journey
While we all work incredibly hard in the challenging and exhilarating world of startups, we also highly value rest + life beyond work. We have unlimited vacation—and we honestly take it.
Sound like you?
Apply by reaching out directly to the founder at julia@flaire.co
Flaire is an equal opportunity employer.