Home Based DCX Director of IT Operations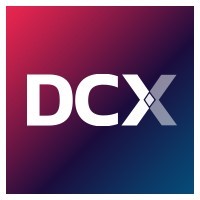 Delegate CX
IT, Operations
Philippines · Remote
Posted on Saturday, November 18, 2023
It's fun to work in a company where people truly BELIEVE in what they're doing!
We're committed to bringing passion and customer focus to the business.
Number of Opening: 1
The DCX Director of IT Operations will work as a full-time employee for a growing business based in the United States. You will get a chance to learn new skills as well as demonstrate skills you've learned in the past. You will be responsible for closely following the instructions and processes outlined by the company.
The daily tasks will vary so it will be necessary to be very flexible in this position. Other necessary characteristics of the job include having a strong attention to detail, ability to work well with co-workers, and a desire to learn new work skills.
The Director of IT Operations is a department-level leader responsible for overseeing the planning, implementation, and management of all IT operations within DCX, a fully virtual, high growth company based in the US and operating predominately out of the Philippines. The Director of IT Operations plays a pivotal role in ensuring the smooth functioning of our IT infrastructure and the successful delivery of IT services across the organization. They will routinely combine strategic problem-solving skills with a customer service mindset to create solutions that optimize data security and daily operations, enabling business growth. This role requires a strategic thinker with a strong technical background and proven leadership abilities leading virtual teams. The ideal candidate will possess excellent communication skills and the ability to collaborate effectively with cross-functional teams.
The ideal candidate will have tenured experience with technology-enabled operating systems and ideally have led organizations through system conversions, managing change in a technology environment. They will have had experience automating business processes and /or leading teams in facilitating change to enable growth.
Responsibilities include but are not limited to:
Strategic Planning & Leadership
Lead, Manage, and provide Accountability (using EOS tools) to the IT department located in the Philippines

Develop and implement the IT operations strategy, aligning it with the company's overall business objectives.

Provide strategic direction and guidance to the IT Operations teams, ensuring the effective execution of operational plans. Facilitate coordination among IT functions to ensure IT systems are running smoothly

Collaborate with senior management and other stakeholders to align IT operations initiatives with business objectives and priorities.
IT Infrastructure Management
Optimize efficiency among our IT hardware, systems, infrastructure & procedures

Develop and implement IT policies, procedures, standards, and best practices to ensure security, reliability, scalability, and performance of IT systems and infrastructure.

Stay up-to-date with emerging technologies and industry best practices to drive continuous improvement and innovation in IT infrastructure.
Service Delivery & Support
Ensure each employee has a well-operating PC

Define and implement IT service management processes and standards, including incident management, problem management, change management, and service level management.

Monitor service performance metrics, identify areas for improvement, and take proactive measures to enhance service delivery.

Collaborate with internal teams and external vendors to ensure timely resolution of IT-related issues and minimize downtime.
Budgeting & Resource Management
Develop and manage the IT Operations budget (hardware & support), ensuring optimal utilization of resources and cost-effective delivery of services.

Identify and evaluate vendor relationships to ensure the selection of reliable and cost-effective IT solutions and services.
Security & Risk Management
Maintain & enforce top tier Data Security Policy.

Identify and mitigate IT-related risks, implementing appropriate controls and security measures.

Define policies to support the Data Security Policy while addressing key operational needs of a fully virtual environment.

Stay abreast of cybersecurity threats and trends, implementing robust measures to protect the company's IT assets and data.
Skills & Experience required:
Bachelor's degree in Computer Science, Engineering, or a related technical field

Minimum 7 years of IT Operations Leadership experience, including working with virtual teams

Recent experience in IT operations, technical troubleshooting, and managing teams

Strong knowledge of Microsoft Azure

Systematic problem-solving approach coupled with a strong sense of ownership and drive

Proven critical thinking and advanced analytical skills

Ability to balance multiple tasks and projects effectively and quickly adapt to new situations
Role Details
Industry: Outsourcing

Work Shift: 8:00 AM - 5:00 PM CST

Workdays: Monday through Friday

Written and spoken English skill: Very Proficient
About DCX
DCX is a leading BPO that supports growth minded small and medium sized businesses in the United States. If you're interested in working with some of the fastest growing companies in the USA, we're excited to have you apply!
To our customers, we promise that we will help them focus on their most important goals by providing superior back-office services. We bring a mindset of quick response, attention to detail, and innovative ideas to all that we do for our customers.
To our team members, we promise to be a company that is, first and foremost, dedicated to our employees. We aim to be a compassionate organization that looks after everyone's well-being through generous salaries, empathetic management, and growth-oriented training. We are always looking to offer perks in addition to pay, including work-from-home opportunities, travel allowances, meals, and more.
We look forward to receiving your application and getting to know you better!
If you like wild growth and working with happy, enthusiastic over-achievers, you'll enjoy your career with us!