Homebased Sales Team Admin Assistant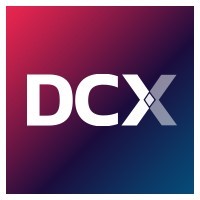 Delegate CX
Administration, Sales & Business Development
Philippines · Remote
Posted on Saturday, November 18, 2023
It's fun to work in a company where people truly BELIEVE in what they're doing!
We're committed to bringing passion and customer focus to the business.
Number of openings: 1
The DCX Sales Team Admin Assistant will work as a full-time employee for DCX PH Inc. You will get a chance to learn new skills as well as demonstrate skills you've learned in the past. You will be responsible for closely following the instructions and processes outlined by your immediate supervisor.
The daily tasks will vary so it will be necessary to be very flexible in this position. Other necessary characteristics of the job include having a strong attention to detail, ability to work well with co-workers, and a desire to learn new work skills.
Demonstrate a passion for acquiring new skills.

Exhibit a strong aptitude for communication and relationship building.

Thrive in a highly collaborative work environment.
Seek to win the day, every day.

Possess a proactive and self-driven approach to daily tasks.
General Duties and Responsibilities:
As a Sales Team Admin Assistant for the entire sales team, your role will encompass a range of administrative tasks, including:
Managing and maintaining the CRMs (Salesforce and Workday)

Coordinating and organizing sales proposals for both new and existing clients.
Providing support to the sales team in their outreach efforts, conducting research, and assisting in business development efforts.

Collaborating with the Sales Support team on various projects.

Representing the company in virtual meetings with clients and partners when needed.
Preferred and Required Experience, Education, and Skills:
To excel in this role, you should possess the following qualifications:
3-5 years of experience in Sales Support or a related position.
An understanding of the BPO industry.

Previous experience working with CRMs and other organizational software.

A Bachelor's degree in a relevant field, such as Business, Communications, English, or a similar discipline.

Proficiency in the Microsoft Office Suite.

Exceptional attention to detail and organizational skills.
Strong communication skills in English.

The ability to thrive in a fast-paced and dynamic work environment.
This Sales Team Admin Assistant position offers a unique opportunity to contribute to the success of our Sales Team by providing essential administrative support, enabling the team to focus on their core sales activities and business growth. If you are a proactive, detail-oriented, and highly motivated professional, we encourage you to join our dynamic team.
Compensation: 35k Monthly Base, with Bonus opportunities (up to 80k) paid quarterly.
About DCX
DCX is a leading BPO that supports growth minded small and medium sized businesses in the United States. If you're interested in working with some of the fastest growing companies in the USA, we're excited to have you apply!
To our customers, we promise that we will help them focus on their most important goals by providing superior back-office services. We bring a mindset of quick response, attention to detail, and innovative ideas to all that we do for our customers.
To our team members, we promise to be a company that is, first and foremost, dedicated to our employees. We aim to be a compassionate organization that looks after everyone's well-being through generous salaries, empathetic management, and growth-oriented training. We are always looking to offer perks in addition to pay, including work-from-home opportunities, travel allowances, meals, and more.
We look forward to receiving your application and getting to know you better!
If you like wild growth and working with happy, enthusiastic over-achievers, you'll enjoy your career with us!