Home-Based Accounting Assistant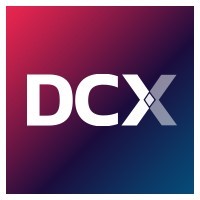 Delegate CX
Accounting & Finance
Philippines · Remote
Posted on Saturday, November 18, 2023
It's fun to work in a company where people truly BELIEVE in what they're doing!
We're committed to bringing passion and customer focus to the business.
This post serves as a general consideration posting and is intended for ACTIVE CANDIDATE POOLING purposes.
The Accounting Assistant position is a regularly sought-after role and we will review applicants under this posting weekly to find ideal matches for clients as this position type comes open.
Job Description
The DCX Client Services - Home Based Accounting Assistant will work as a full-time employee for a growing business based in the United States. You will get a chance to learn new skills as well as demonstrate skills you've learned in the past. You will be responsible for closely following the instructions and processes outlined by our client.
The daily tasks will vary so it will be necessary to be very flexible in this position. Other necessary characteristics of the job include having strong attention to detail, the ability to work well with co-workers, and a desire to learn new work skills.
We love an entrepreneurial spirit and have found that those who take ownership of a process and/or relationship tend to be most successful. An individual needs to be self-motivated, trustworthy, and highly dependable. Because we are 100% remote, we are not there to look over team members' shoulders and must be able to rely on individuals to complete tasks assigned to them in a timely manner as well as to report their time accurately so we can analyze project profitability and areas of needed improvement.
The Ideal candidate will be
Desire to provide an exceptional client experience

Attention to detail and organization

Professional written and verbal communication with clients, suppliers, and team members

Clear and precise communicator

Ability to adapt to different situations

Ability to multi-task, solve problems, and prioritize without compromising details or accuracy of work

Ability to remain calm in stressful situations

A professional who is accountable, reliable, and maintains a positive attitude

Strong computer skills and ability to quickly learn new applications

Expert in QuickBooks

Post-secondary degree or certificate related to accounting

Proficient in the Office Suite (Word, Excel, and Outlook)
Role Details
Industry: Promotions

Work Shift: 8:00 AM - 5:00 PM CST

Work Days: Monday through Friday

Written and spoken English skills: Very Proficient

Salary Range: 27,000 - 35,000
Job Responsibilities
Accounts Payable
Enter all invoices into Syncore system and/or QuickBooks

Prepare weekly check runs based on cash flow
Accounts Receivable
Invoice all clients upon order completion

Make collection contacts on a routine basis

Issue past-due notices and statements

Royalty entry and submissions

Assist with year-end financial statements

Ensure efficient and accurate posting of transactions

Any other tasks assigned by the Executive Team
Qualifications:
Related bachelor's degree in accounting or Finance

3+ years of experience of accounting experience

Very proficient with Excel

Has a growth mindset, there will be continual ongoing training

Has a love for business development and working with numbers

Has the ability to perform clerical functions to support supervisors, including researching, tracking, and resolving accounting problems
About DCX
DCX is a leading BPO that supports growth-minded small and medium-sized businesses in the United States. If you're interested in working with some of the fastest-growing companies in the USA, we're excited to have you apply!
To our customers, we promise that we will help them focus on their most important goals by providing superior back-office services. We bring a mindset of quick response, attention to detail, and innovative ideas to all that we do for our customers.
To our team members, we promise to be a company that is, first and foremost, dedicated to our employees. We aim to be a compassionate organization that looks after everyone's well-being through generous salaries, empathetic management, and growth-oriented training. We are always looking to offer perks in addition to pay, including work-from-home opportunities, travel allowances, meals, and more.
We look forward to receiving your application and getting to know you better!
If you like wild growth and working with happy, enthusiastic over-achievers, you'll enjoy your career with us!