Home Based Project Manager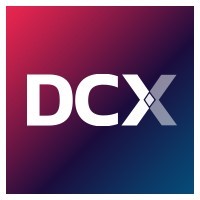 Delegate CX
Operations
Philippines · Remote
Posted on Saturday, November 18, 2023
It's fun to work in a company where people truly BELIEVE in what they're doing!
We're committed to bringing passion and customer focus to the business.
The DCX - Home Based Project Manager for Data Team will work full-time for a growing business in the United States. You will get a chance to learn new skills as well as demonstrate skills you've learned in the past. You will be responsible for closely following the instructions and processes outlined by our client.
The daily tasks will vary so it will be necessary to be very flexible in this position. Other necessary characteristics of the job include having a strong attention to detail, the ability to work well with co-workers, and a desire to learn new work skills.
As a Project Manager for the Data Technology Team, you will play a critical role in ensuring the successful execution of projects related to data analytics and SaaS support, with a heavy focus on leveraging the platform Workday. You will be responsible for project governance, prioritization, pipeline management, and maintaining high-quality project deliverables. Your Six Sigma accreditations will be invaluable in driving efficiency and continuous improvement within our projects. You may serve as a process efficiency consultant to our business areas as well as we look for process optimization across our functions.
Work Shift: 8:00 AM - 5:00 PM CST (USA)

Workdays: Monday through Friday (USA)

Written and spoken English skills: Very Proficient

Salary Range: 60,000 PHP
Key Responsibilities:
Project Governance and Prioritization:
Create, prioritize, and maintain the project pipeline in alignment with company business needs and objectives.

Define project goals, objectives, and success criteria in alignment with organizational strategies.

Develop and maintain project plans, timelines, and budgets.

Lead cross-functional teams, ensuring projects are executed on time and within scope.

Monitor and report project progress, addressing issues and risks promptly.

Set and update SLA's for the team.
Data Team Support:
Collaborate with the Data Team to understand their needs and capacities.

Know or be willing to learn the Workday tool's capabilities and limitations to lead appropriate project suggestions. Search for alternative solutions when limitations are identified.

Work to optimize the Workday platform to effectively leverage it to meet business and analytics objectives.

Provide technical and project support to the team, facilitating problem-solving and innovation.
Process Efficiency and Six Sigma:
Apply Six Sigma methodologies to identify process improvement opportunities.

Implement and manage process optimization initiatives to streamline workflows and increase efficiency.

Monitor the impact of process improvements and recommend further enhancements.
Stakeholder Communication:
Communicate project updates, risks, and issues to key stakeholders.

Foster strong relationships with internal teams, promoting collaboration and effective information sharing.
Quality Assurance:
Ensure project deliverables meet quality standards and are in compliance with relevant regulations.

Establish and manage quality control processes and conduct regular audits.
Qualifications:
Bachelor's degree in a relevant field.

Proven experience as a Project Manager, preferably in data analytics and software support.

Six Sigma Green or Black Belt certification.

Strong familiarity with Workday is a plus.

Exceptional project management, governance, and prioritization skills.

Excellent problem-solving and critical-thinking abilities.

Outstanding English communication and interpersonal skills.

High attention to detail and strong analytical skills.

Ability to work effectively in a fast-paced and dynamic environment.
DCX is a leading BPO that supports growth minded small and medium sized businesses in the United States. If you're interested in working with some of the fastest growing companies in the USA, we're excited to have you apply!
To our customers, we promise that we will help them focus on their most important goals by providing superior back-office services. We bring a mindset of quick response, attention to detail, and innovative ideas to all that we do for our customers.
To our team members, we promise to be a company that is, first and foremost, dedicated to our employees. We aim to be a compassionate organization that looks after everyone's well-being through generous salaries, empathetic management, and growth-oriented training. We are always looking to offer perks in addition to pay, including work-from-home opportunities, travel allowances, meals, and more.
We look forward to receiving your application and getting to know you better!
If you like wild growth and working with happy, enthusiastic over-achievers, you'll enjoy your career with us!