Home Based Dynamics CRM Developer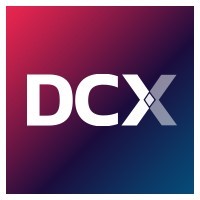 Delegate CX
Software Engineering
Philippines · Remote
Posted on Saturday, November 18, 2023
It's fun to work in a company where people truly BELIEVE in what they're doing!
We're committed to bringing passion and customer focus to the business.
The DCX Client Services - Dynamics CRM Developer will work as a full-time employee for a growing business based in the United States. You will get a chance to learn new skills as well as demonstrate skills you've learned in the past. You will be responsible for closely following the instructions and processes outlined by the company.
As a Dynamics CRM Developer with a Warehousing and Supply Chain focus, you will be a key player in designing, developing, and customizing Microsoft Dynamics CRM solutions tailored to optimize warehousing and supply chain management processes. Your role is pivotal in ensuring that the CRM system aligns with the organization's logistics and inventory management needs while delivering a seamless user experience. This position requires a strong understanding of Dynamics CRM and proficiency in software development, specifically tailored to supply chain and warehousing.
Ideal Candidates Will Be
Attention to detail and good problem-solving skills.

Excellent interpersonal skills.

Good written and verbal communication.

Strong debugging and problem-solving abilities.

Research-driven and customer-focused individual
Role Details
Industry: Promotional

Work Shift: 8:00 AM - 5:00 PM CST

Workdays: Monday through Friday

Written and spoken English skills: Very Proficient

Salary Range: PHP 60,000.00 - 65,00.00
Job Responsibilities
Supply Chain Integration: Collaborate with supply chain teams to integrate Dynamics CRM seamlessly with supply chain management systems, ensuring real-time visibility into inventory, orders, and logistics.

Warehouse Management: Develop custom modules and functionalities within Dynamics CRM to support warehouse management processes, including inventory tracking, order fulfillment, and quality control.

Customization and Configuration: Customize and configure Microsoft Dynamics CRM to accommodate specific warehousing and supply chain requirements. Design and modify entities, workflows, and forms to streamline operations.Supply Chain Analytics: Create dashboards and reporting tools within Dynamics CRM to provide supply chain stakeholders with actionable insights and analytics on key performance indicators (KPIs) such as order fulfillment rates, inventory turnover, and shipping accuracy.

Inventory Optimization: Implement algorithms and rules within CRM to optimize inventory levels, reduce carrying costs, and ensure timely replenishment based on demand forecasts.

Data Integration: Ensure seamless data flow between CRM, warehouse management systems, and other supply chain tools to maintain data accuracy and integrity.

Testing and Quality Assurance: Conduct rigorous testing to validate the functionality and performance of CRM solutions within the supply chain context. Document test cases and results.

Documentation: Create and maintain technical documentation related to CRM customizations and supply chain functionalities. Document best practices and standard operating procedures for supply chain processes.

Training and Support: Provide training and support to supply chain teams and end-users, helping them maximize the benefits of CRM-based supply chain and warehousing solutions.

Stay Current: Stay updated on the latest trends and technologies in supply chain management, warehousing, and Microsoft Dynamics CRM to continuously enhance and innovate CRM solutions.

Performs tasks analogous to the foregoing.
Additional Job Requirements
Bachelor's degree in computer science, information technology, or a related field.

3+ years of experience in developing and customizing Microsoft Dynamics CRM with a strong focus on supply chain and warehousing.

Proficiency in programming languages such as C#, JavaScript, and SQL.

Thorough understanding of supply chain and warehousing concepts and processes.

Experience with CRM customization tools and development frameworks.

Knowledge of supply chain analytics and reporting.

Excellent problem-solving and troubleshooting skills.

Strong communication and collaboration skills.

Relevant Microsoft certifications (e.g., Microsoft Certified: Power Platform Developer Associate) are a plus.

Contribution to the success of the organization by enhancing CRM capabilities.
About DCX
DCX is a leading BPO that supports growth-minded small and medium-sized businesses in the United States. If you're interested in working with some of the fastest-growing companies in the USA, we're excited to have you apply!
To our customers, we promise that we will help them focus on their most important goals by providing superior back-office services. We bring a mindset of quick response, attention to detail, and innovative ideas to all that we do for our customers.
To our team members, we promise to be a company that is, first and foremost, dedicated to our employees. We aim to be a compassionate organization that looks after everyone's well-being through generous salaries, empathetic management, and growth-oriented training. We are always looking to offer perks in addition to pay, including work-from-home opportunities, travel allowances, meals, and more.
We look forward to receiving your application and getting to know you better!
If you like wild growth and working with happy, enthusiastic over-achievers, you'll enjoy your career with us!