Home Based Energy Analyst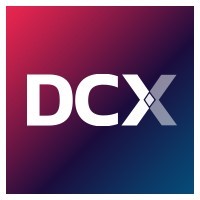 Delegate CX
IT
Philippines · Remote
Posted on Saturday, November 18, 2023
It's fun to work in a company where people truly BELIEVE in what they're doing!
We're committed to bringing passion and customer focus to the business.
Job Description
The DCX Client Services - Energy Analyst will work as a full-time employee for a growing business based in the United States. You will get a chance to learn new skills as well as demonstrate skills you've learned in the past. You will be responsible for closely following the instructions and processes outlined by our client.
The daily tasks will vary so it will be necessary to be very flexible in this position. Other necessary characteristics of the job include having strong attention to detail, the ability to work well with co-workers, and a desire to learn new work skills.
We love an entrepreneurial spirit and have found that those who take ownership of a process and/or relationship tend to be most successful. An individual needs to be self-motivated, trustworthy, and highly dependable. Because we are 100% remote, we are not there to look over team members' shoulders and must be able to rely on individuals to complete tasks assigned to them in a timely manner as well as to report their time accurately so we can analyze project profitability and areas of needed improvement.
The Ideal candidate will be
Desire to provide an exceptional client experience

Attention to detail and organization

Professional written and verbal communication with clients, suppliers, and team members

Clear and precise communicator

Ability to adapt to different situations

Ability to multi-task, solve problems, and prioritize without compromising details or accuracy of work

Ability to remain calm in stressful situations

Professional who is accountable, reliable, and maintains a positive attitude

Strong computer skills and ability to quickly learn new applications

Post-secondary degree or certificate related to accounting

Proficient in the Office Suite (Word, Excel, and Outlook)
Role Details
Industry: Leasing

Work Shift: 8:00 AM - 5:00 PM CST

Work Days: Monday through Friday

Written and spoken English skills: Very Proficient

Salary Range: 27,000 - 35,000
Job Responsibilities
Utility Redistribution
Provides timely and accurate utility billing calculations for tenants within our national portfolio of real estate. Utilities may include water, electric, HVAC, gas and electric solar.

Prepares annual settlements by property and utility type for each assigned client.

Supplies client utility budgets on an annual basis.

Provides escrow recommendations upon request from client leasing personnel.

Monthly maintenance of utility tariff data, and property information within our database to ensure consistency and accuracy of reporting.

Reviews utility specific lease language, to ensure tenants are properly billed in accordance with their individual leases.
Customer Service
Maintains key relationships with Resource Energy employees, external clients, tenants, and vendors.

Responds timely to tenant/client inquiries in accordance with established Resource Energy procedures.

Provides required documentation for all tenant/client inquiries or disputes as they relate to tenant utility billings.

Displays a high level of professionalism when communicating with both internal and external contacts.
Additional Responsibilities
Acquires a working knowledge of both internal and external software required to effectively perform Utility Redistribution and Customer Service duties.

Resolution of utility account issues with utility companies and bill processing firms.

Participation in Energy Team process improvement projects, actively communicating progress to Regional Energy Managers, and supervisory staff within the organization as well as the client.

Ad hoc Reporting in response to client specific requests, including sustainability analysis, energy trend analysis and procurement reporting.

Participation in special projects which may include tenant metering, utility system analysis and shopping center allocation analysis.

Additional responsibilities might also include, but are not limited to: load study analysis, assisting in software development, demand response enrollment, and client presentations.
Qualifications:
BA/BS in Energy, Accounting, Engineering, Computer Science or similar analytical discipline.

0 – 2 years previous related work experience or prior internship with knowledge of energy calculations, sustainability concepts or commercial real estate experience preferred.

Proficient in using MS Excel to combine and analyze data from various sources, and generate reports and graphics. Must be able to combine large volumes of data for consolidated reporting.

Strong customer service orientation with the ability to interface with all levels within our clients organizations.

Strong attention to detail with excellent time management, project management and follow through skills.
About DCX
DCX is a leading BPO that supports growth-minded small and medium-sized businesses in the United States. If you're interested in working with some of the fastest-growing companies in the USA, we're excited to have you apply!
To our customers, we promise that we will help them focus on their most important goals by providing superior back-office services. We bring a mindset of quick response, attention to detail, and innovative ideas to all that we do for our customers.
To our team members, we promise to be a company that is, first and foremost, dedicated to our employees. We aim to be a compassionate organization that looks after everyone's well-being through generous salaries, empathetic management, and growth-oriented training. We are always looking to offer perks in addition to pay, including work-from-home opportunities, travel allowances, meals, and more.
We look forward to receiving your application and getting to know you better!
If you like wild growth and working with happy, enthusiastic over-achievers, you'll enjoy your career with us!