Home Based Business Development Representatives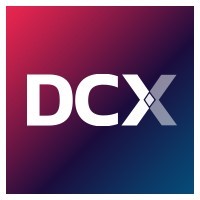 Delegate CX
Sales & Business Development
Philippines · Remote
Posted on Saturday, November 18, 2023
It's fun to work in a company where people truly BELIEVE in what they're doing!
We're committed to bringing passion and customer focus to the business.
Number of Openings: 4
Job Description:
The DCX Client Services - Home Based Business Development Representative will work as a full-time employee for a growing business based in the United States. You will get a chance to learn new skills as well as demonstrate skills you've learned in the past. You will be responsible for closely following the instructions and processes outlined by our client.
The daily tasks will vary so it will be necessary to be very flexible in this position. Other necessary characteristics of the job include having a strong attention to detail, the ability to work well with co-workers, and a desire to learn new work skills.
Ideal Candidates:
Effective communication skills with a problem-solving attitude

Possesses strong multi-tasking and prioritization skill sets.

Work well with others and be a team player.

Is very intuitive with computers and is comfortable learning various software.

Accurate with detailed information
Role Details
Industry: Promotions

Work Shift: 8:00 AM - 5:00 PM CST (USA)

Workdays: Monday through Friday (USA)

Written and spoken English skill: Very Proficient

Salary Range: 35,000
Job Responsibilities
Use reports and CRM to identify key sales opportunities.

Use tools to research companies and their key contacts.

Conduct proactive outreach via ZoomInfo, Hunter.io, LinkedIn, and other reliable data sources and upload to HubSpot for prospective business opportunities.

Qualify inbound leads, assign them to the appropriate team, and ensure follow-up.

Collaborate with the inside sales team to provide proactive ideas for prospective clients and warm leads.

Taking ownership of a multi-channel sales outreach approach to fill your pipeline with qualified leads, demos, and contacts.

Managing prospecting status, data integrity, and forecasting

Achieving, and exceeding, quarterly metrics (appointments, qualified leads, new contacts, etc.)

Conduct ongoing research to identify new leads and obtain contact information.

Set up meetings or calls between (prospective) clients and Account Executives

Responding to inbound customer interest and developing these accounts to create opportunities.
Additional Job Requirements
Education: College degree in Marketing, Communications, and Business Administration, or any related field.

Experience: 1-2 years in customer-facing role

Experience: 1-3 years in digital sales, lead generation, and cold-calling role

Must have tremendous writing skills, a hunger to "Close the deal" and a never-give-up attitude.

Customer orientation and ability to adapt/respond to diverse types of characters.

Experience in LinkedIn Sales Navigator preferred.

Knowledgeable in Microsoft Office
Software that will be used
Proficient with Microsoft Suite (Word, PowerPoint, Excel, Outlook)

Proficient with Google suite (Google sheets, Gmail, etc.)

Proficient in using LinkedIn Sales Navigator and emails for prospecting and research.
About DCX

DCX is a leading BPO that supports growth-minded small and medium-sized businesses in the United States. If you're interested in working with some of the fastest-growing companies in the USA, we're excited to have you apply!
To our customers, we promise that we will help them focus on their most important goals by providing superior back-office services. We bring a mindset of quick response, attention to detail, and innovative ideas to all that we do for our customers.
To our team members, we promise to be a company that is, first and foremost, dedicated to our employees. We aim to be a compassionate organization that looks after everyone's well-being through generous salaries, empathetic management, and growth-oriented training. We are always looking to offer perks in addition to pay, including work-from-home opportunities, travel allowances, meals, and more.
We look forward to receiving your application and getting to know you better!
If you like wild growth and working with happy, enthusiastic over-achievers, you'll enjoy your career with us!