Home-Based Marketing Trainee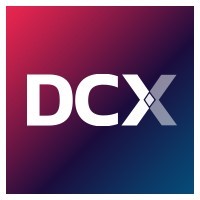 Delegate CX
Marketing & Communications
Philippines · Remote
Posted on Saturday, November 18, 2023
It's fun to work in a company where people truly BELIEVE in what they're doing!
We're committed to bringing passion and customer focus to the business.
This post serves as a general consideration posting and is intended for ACTIVE CANDIDATE POOLING purposes.
The Marketing Trainee position is a regularly sought-after role and we will review applicants under this posting weekly to find ideal matches for clients as this position type comes open.
DCX is all about helping you push your boundaries and keeping you ahead of the curve. As a Marketing Trainee, you will begin an exciting learning experience through our Promo Academy, receiving invaluable hands-on experience, development possibilities, and an in-depth understanding of the promotional industry. This program was designed to help you develop a diverse range of skills and knowledge needed for successfully assisting our clients, ensuring you have a successful career in the dynamic world of the promotional industry.
REQUIRED CORE COMPETENCIES
A highly proficient communicator in both spoken and written English

Excellent attention to detail and accuracy

Work well with others and be a team player

Strong organizational and time management skills

Adaptable, open to new experiences, and eager to take on new challenges.
Analyzes the customer's demographic details in addition to forming marketing strategies accordingly.

Contributes to the creation of digital assets, including email campaigns and content for social media and portals.

Creates presentation format and compiles data for the preparation of sales presentations.

Checks the inventory and orders samples.

Coordinates the production of orders and ensures timely communication with suppliers about orders.

Provides administrative and project support for a variety of marketing projects.

Ad hoc tasks aligned with those mentioned above.
Education: Bachelor's degree in Marketing, Communications, and Business Administration, or any related field.
Experience: 1-2 years of direct Promotional, E-Commerce, or other similar experience.

Language Proficiency: Strong verbal, written, and English communication skills.

Working schedule: Ability to work overnight/graveyard shifts in Philippine time or within US operating hours.

Technical Skills: Proficient in both Microsoft and Google applications. Basic exposure to Adobe Illustrator, Adobe Photoshop, and Canva is ideal.

Industry Specific Software/Knowledge:
Direct experience in the promotional industry or comparable e-commerce experience is beneficial.

Customer orientation and the ability to adapt to and respond to diverse types of characters.

Comfortable with social media marketing.

Various promotional industry-specific software (i.e., Sage, ESP, CommonSku, Syncore)
Salary Range: Php 22,000 - Php 27,500

Industry: Promotional Products

Job Type: Full-time

Work Shift: Training: 2:00 AM - 11:00 AM | Post Training: 8:00 AM - 5:00 PM CST (USA)

Workdays: Monday through Friday (USA)

Benefits of working with us:
Industry-leading salary packages

Permanent work-from-home setup

Company equipment provided

Internet stipends upon regularization
HMO Coverage

PTO credits and service incentive leaves

Major spring and winter company live events

Monthly employee appreciation virtual events

Company-provided career skills training courses

A company culture focused on your personal and professional growth
DCX stands out as a leading BPO (Business Process Outsourcing) company that takes pride in assisting growth-focused small and medium-sized businesses across the United States to discover the perfect global talent to enhance their teams.
At DCX, our core beliefs center around fostering growth and making hiring easy. We are dedicated to helping business owners, executives, and industry leaders, primarily within the promotional products industry, in their search for superstar team members.
If you are on the lookout for a company that values growth and places a strong emphasis on its people-centered culture, then DCX is the place for you. As we say around here, LET'S GROW!
If you like wild growth and working with happy, enthusiastic over-achievers, you'll enjoy your career with us!