Home Based Graphic Designer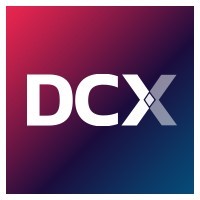 Delegate CX
Design
Posted on Saturday, November 18, 2023
It's fun to work in a company where people truly BELIEVE in what they're doing!
We're committed to bringing passion and customer focus to the business.
This is a general consideration posting. The Graphic Designer position is a regularly sought-after role and we will review applicants under this posting weekly to find ideal matches for clients as this position type comes open.
The DCX Client Services Home-Based Graphic Designer has a strong ability to listen to the client, understand their goals, and assist in the creation of creative solutions with a high visual impact. This role will work closely with the client to ensure that branding is integrated into the goals of the partner brands they serve. Your creativity, attention to detail, and understanding of design principles will play a vital role in shaping the visual identity and success of the client's brand.
REQUIRED CORE COMPETENCIES
Strong portfolio demonstrating a range of design skills and creativity across different mediums

Able to give and receive constructive criticism

Strong understanding of design principles, visual composition, and details

Excellent communication skills to effectively collaborate with team members and clients

Effective time management skills and the ability to meet deadlines
Create logos and innovative artwork and develop pre-production artwork.

Apply brand guidelines to maintain visual consistency and edit photos to enhance visuals.

Engage in typesetting and layout design.

Design website mockups with compelling images.

Create item templates and redraw items using specifications and photos.

Maintain brand standards while exploring creative possibilities.

Review the final layouts and suggest improvements when necessary.

Work closely with clients' ideas and manage their expectations.

Ad hoc tasks aligned with those mentioned above
Education: Bachelor's degree in Graphic Design, Fine Arts, Visual Communication, or related field.

Experience: 1-3 years of proven experience as a Graphic Designer, or other relevant experience.

Language Proficiency: Strong verbal, written, and English communication skills.

Working schedule: Ability to work overnight/graveyard shifts in Philippine time or within US operating hours.

Technical Skills: Proficient in both Microsoft and Google applications.

Industry Specific Software/Knowledge:
Proficient with Adobe Illustrator, Adobe Photoshop, and InDesign.

Understanding of marketing, production, website design, corporate identity, product packaging, advertisements, and multimedia design.

Demonstrates ability to handle multiple tasks and priorities through organization and priority setting while meeting stringent deadlines.

Passion for design and a keen eye for aesthetics, trends, and innovation in the graphic design field.
Salary Range: Php 30,000 - Php 35,000

Industry: Promotional Products

Job Type: Full-time

Work Shift: 8:00 AM - 5:00 PM CST (USA)

Workdays: Monday through Friday (USA)

Benefits of working with us:
Industry-leading salary packages
Permanent work-from-home setup

Company equipment provided

Internet stipends upon regularization

HMO Coverage

PTO credits and service incentive leaves

Major spring and winter company live events

Monthly employee appreciation virtual events

Company-provided career skills training courses

A company culture focused on your personal and professional growth
DCX stands out as a leading BPO (Business Process Outsourcing) company that takes pride in assisting growth-focused small and medium-sized businesses across the United States to discover the perfect global talent to enhance their teams.
At DCX, our core beliefs center around fostering growth and making hiring easy. We are dedicated to helping business owners, executives, and industry leaders, primarily within the promotional products industry, in their search for superstar team members.
If you are on the lookout for a company that values growth and places a strong emphasis on its people-centered culture, then DCX is the place for you. As we say around here, LET'S GROW!
If you like wild growth and working with happy, enthusiastic over-achievers, you'll enjoy your career with us!