Home Based Accountant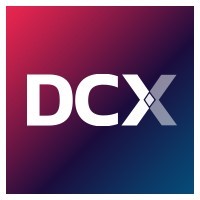 Delegate CX
Accounting & Finance
Philippines · Remote
Posted on Saturday, November 18, 2023
It's fun to work in a company where people truly BELIEVE in what they're doing!
We're committed to bringing passion and customer focus to the business.
This is a general consideration posting. Accountant positions are regularly sought-after roles and we will review applicants under this posting weekly to find ideal matches for clients as this position type comes open.
The DCX Client Services Home-Based Accountant is a dynamic and detail-oriented accounting role that is responsible for supporting day-to-day accounting operations. You will apply your professional expertise while resolving a variety of accounting matters and you will play a crucial role in managing and supporting our partner's financial operations. This is an excellent opportunity to contribute to the financial success of a growing business and advance your career in accounting.
REQUIRED CORE COMPETENCIES
Strong organizational and time management skills

Ability to meet strict deadlines

Excellent attention to detail and analytical skills

Effective communication skills with a problem-solving attitude

Excellent knowledge of accounting regulations and procedure
Financial Reporting and Analysis: Prepare and analyze financial statements, including income statements, balance sheets, and cash flow statements to identify trends, variances, and areas for cost savings or revenue generation.

Bookkeeping: Maintain accurate and up-to-date financial records by documenting transactions, reconciling accounts, and posting journal entries to the general ledger.

Budgeting and Forecasting: Assist in the creation and management of budgets, as well as provide financial projections and forecasts.

Tax Compliance: Prepare and file tax returns, ensuring compliance with federal, state, and local tax laws and regulations.

Auditing: Participate in or lead internal and external audits to ensure financial data accuracy and compliance.

Financial Strategy: Contribute to financial decision-making by providing insights and recommendations to management.

Cash Management: Oversee cash flow and work to optimize the company's cash position including monitoring and controlling expenses, seeking ways to improve cost-efficiency and profitability.

Ad hoc tasks aligned with those mentioned above.
Education: Bachelor's degree in Accounting, Finance, or any related field.

Experience: 1-3 years of Accounts Receivable/Payable and/or General Accounting experience.

Language Proficiency: Strong verbal, written, and English communication skills.

Working schedule: Ability to work overnight/graveyard shifts in Philippine time or within US operating hours.

Technical Skills: Proficiency in most Microsoft Office Applications, databases, and accounting software.

Industry Specific Software/Knowledge:
Strong working knowledge using Excel, pivot tables, advanced formulas, etc.

Excellent knowledge of accounting regulations and procedures, including the Generally Accepted Accounting Principles (GAAP).

Certified Public Accountant (CPA) or Certified Management Accountant (CMA) are a plus but not required.
Salary Range: Php 40,000- Php 45,000

Job Type: Full-time

Work Shift: 8:00 AM - 5:00 PM CST (USA)

Workdays: Monday through Friday (USA)
Benefits of working with us:
Industry-leading salary packages

Permanent work-from-home setup

Company equipment provided

Internet stipends upon regularization

HMO Coverage

PTO credits and service incentive leaves

Major spring and winter company live events

Monthly employee appreciation virtual events

Company-provided career skills training courses

A company culture focused on your personal and professional growth
DCX stands out as a leading BPO (Business Process Outsourcing) company that takes pride in assisting growth-focused small and medium-sized businesses across the United States to discover the perfect global talent to enhance their teams.
At DCX, our core beliefs center around fostering growth and making hiring easy. We are dedicated to helping business owners, executives, and industry leaders, primarily within the promotional products industry, in their search for superstar team members.
If you are on the lookout for a company that values growth and places a strong emphasis on its people-centered culture, then DCX is the place for you. As we say around here, LET'S GROW!
If you like wild growth and working with happy, enthusiastic over-achievers, you'll enjoy your career with us!