Senior Full-Stack Engineer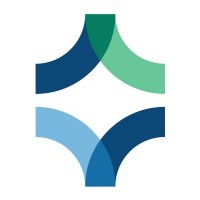 Adaptic Health
Software Engineering
Posted on Friday, November 17, 2023
Job Description
Location: Mountain View, CA
‍
We are looking for an experienced Full-Stack Engineer to join our development team in building out our products from the ground up. Currently, we are a small team and this is a start up environment, you will be expected to wear many different hats and work collaboratively across many different job functions. It's important to be flexible and comfortable working within every stage of our development stack. We value pragmatism, strong product instincts, problem solving, flexibility, and kindness.
Responsibilities
Collaboratively define the scope and scale of software projects.
Designing and implementing scalable and efficient software.
Troubleshooting and fixes bugs at all stages of development.
Identifying bottlenecks and improving software efficiency.
Collaborating as design, product, and research.
Writing technical documents.
Requirements
Bachelor's degree in computer engineering or computer science.
5+ years of experience as a full stack engineer.
Experience working with cloud-services, preferably AWS.
Good communication skills.
High-level project management skills.
About Adaptic Health
Adaptic Health is on mission to accelerate treatments for patients starting with rare diseases and cancers. Unfortunately, most of us have a personal story of loss and challenge due to disease. We are hopeful that many recent medical breakthroughs are changing the tide but treatments must still pass successfully through human clinical trials, which is especially challenging in small populations.

We're building a software platform that helps researchers design better clinical trials. Our team is experienced in designing and accelerating clinical trials as well as delivering new enterprise platforms using emerging technologies. We're lifelong learners with an insatiable curiosity yet are pragmatic in applying technology and innovations to solve the underlying human problems. We move with urgency and deliver with excellence.

While our mission may be daunting, we believe we can make hard and good things possible.
Please send your application to careers@adaptichealth.io